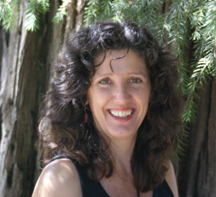 Elke Brown, is the founding director of Full Life Yoga Studio. It is her vision that the practice of yoga is accessible to people of all ages, body types, and levels of ability.
Our studio's intention is to serve the community by teaching how to bring yoga to everyday life and creating a supportive community joined by the experience of yoga, becoming fellow travelers on the path.  The practice of yoga facilitates responding to lives sudden events with adaptability, resilience, and a sense of ease and effortlessness.
Our focus is helping people to maintain and regain a balanced, well-toned body that has freedom of movement. Furthermore, we make time to pause to notice how you feel, helping to release tension and stress from your lives, relaxing, and leave feeling peaceful and restored.
The teachers dedication to staying current through on-going yoga studies and specialized workshops creates the best foundation for supporting our students and cultivating a healthy, engaging and safe yoga practice.
All About Elke:
Over the past 21 years she has taught ongoing classes, specialized workshops for a wide variety of conditions, residential retreats, and a yearlong advanced study and teacher training program.
She is affiliated with the Yoga Alliance as an E-RYT 500 (Experience Registered Yoga Teacher). She received her Iyengar based yoga teacher training at The Yoga Room in Berkeley, CA and brings over 21 years of teaching experience and passion to her yoga the practice of yoga be accessible to classes.
During her 3-year teacher certification program, as well as studying anatomy, asana and pranayama, Elke took courses in Back Care Basics, Restorative Yoga, Yoga during Menopause, Special Needs Yoga, and Seeing and Understanding Bodies.
The practice of Yoga is a living process and Elke has developed a unique style by focusing on the inner body. Her gentle and compassionate approach to Yoga make her classes, workshops and retreats a safe, healthy way to connect with your body, mind, breath.
I love to share the joy I get from practicing and teaching, hoping to inspire you to build your own ongoing practice. Yoga is a path of self-discovery, self-inquiry, self-acceptance, and self-abidance into your own true nature. It is an invitation to the whole being to release patterns of tension and stress and experience freedom. Yoga is for Everybody. – Elke
Elke's TEDx Presentation on the Importance of Breath
On February 22, 2013, Elke Brown gave a talk on the importance of breath at a locally-organized TEDx event in Nevada City.